We, the flock He pastures, are grateful for...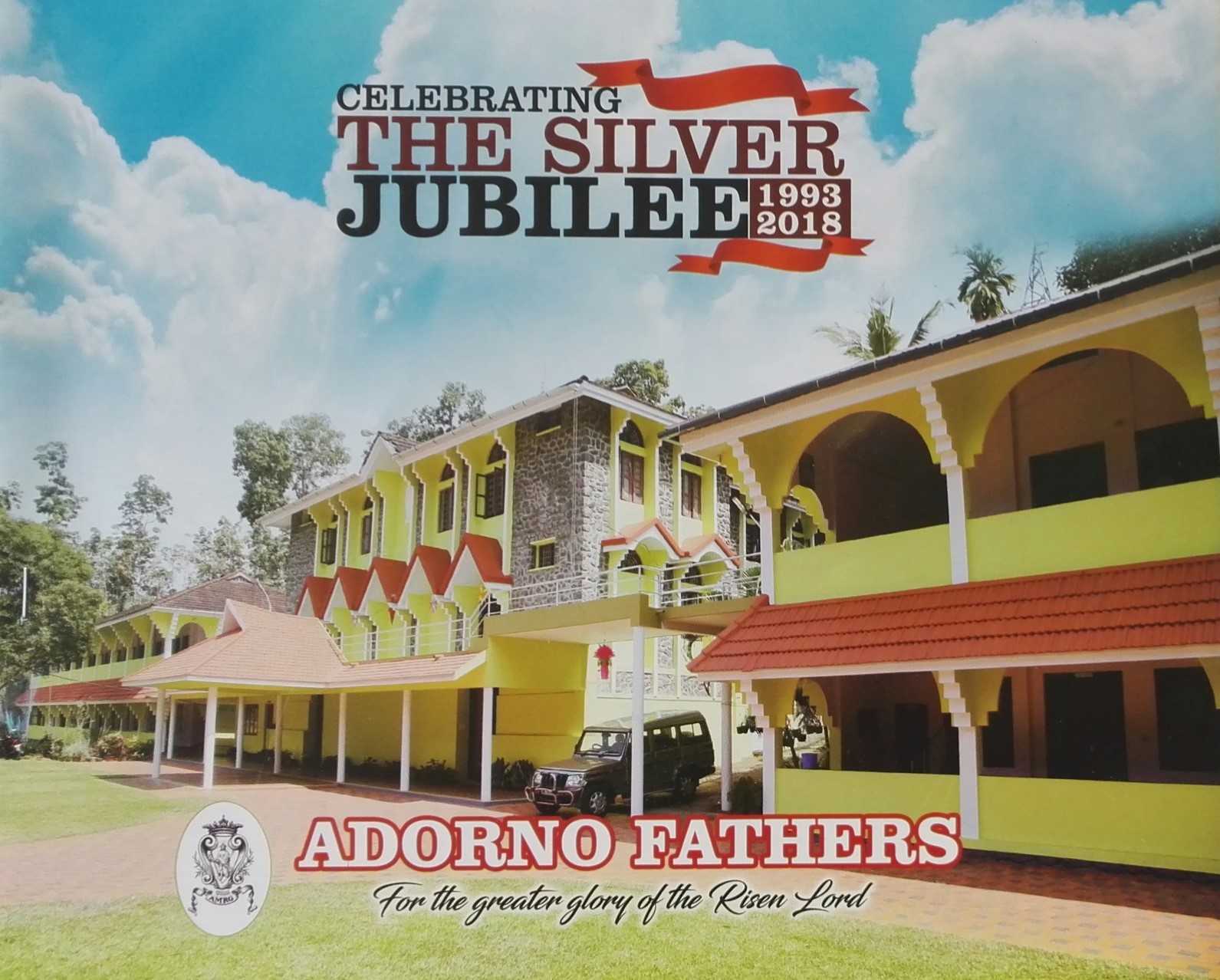 Fr. Robin Mampallithadathil CRM
At the onset of the silver jubilee celebration of our foundation in India, our hearts and minds are raised to the ALmighty with full of gratitude and happiness. it's the time to recall all the blessings that we have been receiving since the beginning of our presence here. Yes its really been a blessing. 'The Indian Adorno Fathers', rooted in the deep spirituality and tradition of the Syro-Malabar Church.
Joyfully and gratefully we remember our dear fathers - Fr. General Raphael Mandolesi, Ex-General Fr. Nello Morrea, Frs. John Paul, Charles, Peter Paul, Giulio, Nicholas, Thomas, Edgard, Bro. Seraphin and also our first Indian Adorno father, Rev. Fr. Augustine. In this occasion we also remember our Mallikassery people, all Fr. Vicars and all CMC sisters in the course of time, who have been an integral part of the life of Adorno Fathers.
We can't forget all our benefactors and well-wishers for their material and spiritual support and we pray that the good Lord may protect them and reward them. We pray very much for all our departed benefactors that they may enjoy the eternal bliss with their heavenly Father.
The spirituality that has been handed over to us by our Holy Founders especially by St. Francis Caracciolo, is to experience the real presence of our Eucharistic Lord in our lives and to transmit the strngth and power of this Sacred mystery to the lives of all faithful we serve.
We are very optimistic about our mission in the Holy Church and we believe strongly in HIs words and we know that "all things work for good for those who love God, who are called according to His purpose". (Rm 8:28). "Ad Majorem Resurgentis Gloriam".
Fr. Robin Mampallithadathil CRM, Delegation Superior