Leave your "comfort zones" and renew in your hearts your YES to the Lord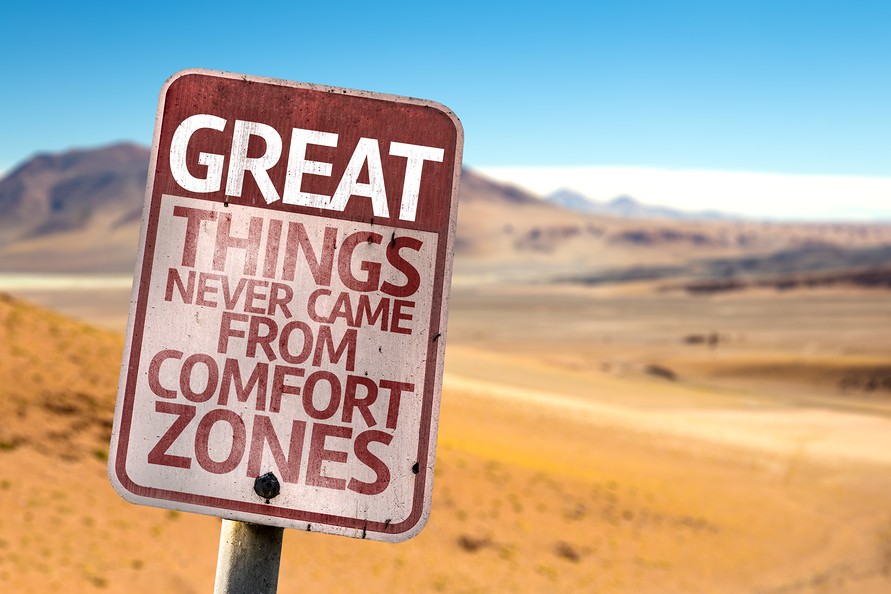 Admin
Dear Brothers, it's a new month and would not want to miss any opportunity to write you a little inspirational thought from me. During this month I would like to highlight our devotion to the Blessed Mother. On September 1, 2007, Pope Benedict XVI visited the Shrine of Our Lady of Loreto. I would like to share with you in part a private prayer that he shared with the faithful:
Mary, Mother of the "Yes", you listened to Jesus,
and know the tone of his voice and the beating of his heart.
Morning Star, speak to us of him,
and tell us about your journey of following him on the path of faith.

Mary, who dwelt with Jesus in Nazareth,
impress on our lives your sentiments,
your docility, your attentive silence,
and make the Word flourish in genuinely free choices.

Mary, speak to us of Jesus, so that the freshness of our faith
shines in our eyes and warms the heart of those we meet,
as you did when visiting Elizabeth,
who in her old age rejoiced with you for the gift of life.

Mary, Our Lady of Loreto, Gate of Heaven,
help us to lift our eyes on high.
We want to see Jesus, to speak with him,
to proclaim his love to all.
The desire to see Jesus, speak with him and proclaim his love should be in the heart of every member of the Clerics Regular Minor. The Shrine of Loreto has been a great oasis of Marian spirituality over the centuries and so many pilgrims have come here to intercede to Our Lady for those graces needed to move forward. On a recent visit to Our parish of St Mark in Osimo, I too came here imploring Our Lady that the theme of our recent General Chapter, I will make all things new, will come into grander vigor. While inside the Holy House, I imagined Saint Francis Caracciolo who spent the night there in praying for the vitality of the then young Order. I imagined his vision of Augustine Adorno who told him that "the Order would always be under the protection of Our Lady". I thought of so many of our brother religious who came here often over the centuries with the desire to deepen their spiritual lives and commitments to the Lord.
In an address given on December 8, 2018, Pope Francis spoke these beautiful words to Italian youth by saying: Today I exhort you to be protagonists of the good. Do not think you are fine when you do not do evil. Every one of us is guilty for the good he could have done but did not do. It is not enough not to hate; one must forgive. It is not enough not to be resentful; it is necessary to pray for one's enemies. It is not enough not to be the cause of divisions; it is necessary to bring peace to where it is not present. It is not enough not to speak badly of others; it is necessary to interrupt when we hear someone being spoken of badly: to stop the gossip is to do good. If we do not oppose evil, we fuel it in a tacit way. It is necessary to intervene where evil is being spread because evil spreads where there is a lack of daring Christians who oppose it with the good, "walking in love" (cf. 5:2), in keeping with Saint Paul's admonition. I cannot help to think how beautiful the spirit of these words are for the living out of our religious life. October is a Marian month, let us ask Our Lady's maternal protection on us all.
Brothers, We have a future full of hope and I encourage you to open your hearts, to leave your "comfort zones" and to renew in your hearts your YES to the Lord AMRG.
I am greeting the Birthday Celebrants of this month of October:
Fr. Aneesh Koovalor: October 22

Fr. Arman Hagos: October 1

Fr. Arnel Hagos: October 1

Fr. Benjamine Mburan Kandadi: October 7

Fr. Benny Madathiparampil: October 12

Fr. Etienne Kambale Kinda: October 22

Fr. Jijo Plathotham: 18

Fr. Robin Mampallithadathil: October 19

Fr. Sebastian Thadathil : October 10

Fr. Shinto Kanjirappallil: October 17
We thank the lord for the anniversary of the following Fathers and pray for their faithfulness to the Solemn Vows:
Fr. Faustin Kambale October 5, 2002

Fr. Florent Kasai Kambere October 24, 2010

Fr. Giampaolo Gasparini: October 2, 1974

Fr. Gilbert Gato October 11, 1998

Fr. Giuseppe La Rosa : October 20, 1957

Fr. Norbert Marayo: October 5, 2002

Fr. Pier Paolo Ottone: October 11, 1986

Fr. Sebastian Kadalikkattil: October 4, 2012

Fra. Serafino Rossi: October 10, 1967
We greet our brothers on their Anniversary to the Priesthood Ordination:
Fr. Baiju Kunnakkattu: October 12, 2009

Fr. Pier Paolo Ottone: October 16, 1987

Fr. Raffaele Mandolesi: October 2, 1972
Please know that you are in my thoughts and prayers.
Father Ted CRM, Superior General