St. Francis Caracciolo calls you to a deeper encounter with Jesus Christ, the bread of life.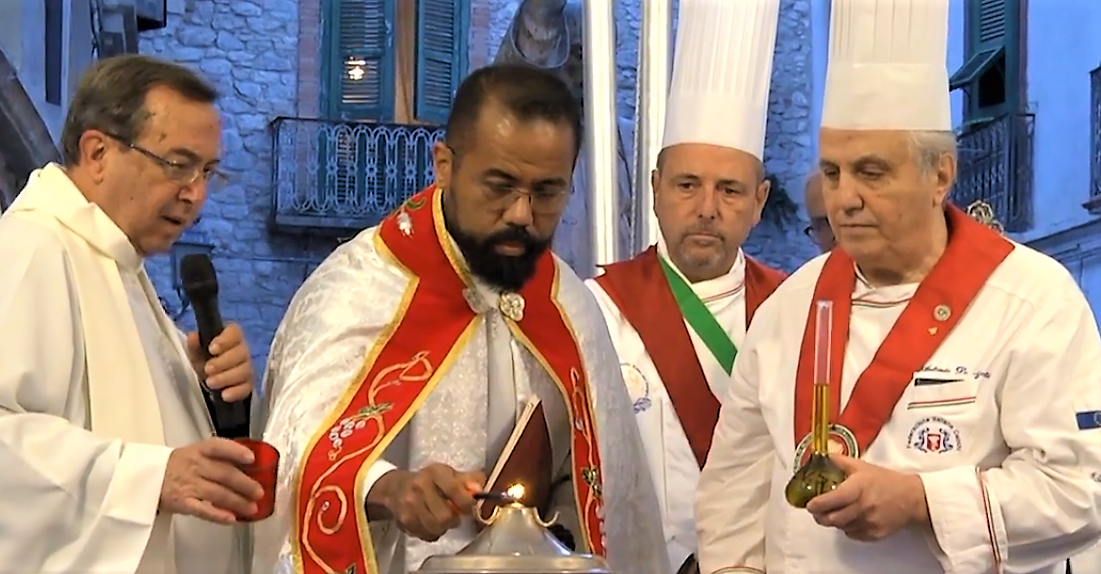 Admin
In the Gospel, at the miracle of the multiplication of the bread and fish, Jesus challenged his disciples to feed the thousands who followed him into the wilderness. But what the disciples first saw is scarcity, rather than the presence of the food. So they responded:
"Send the crowd away," But Jesus replied, "No, you give them something to eat." "But we only have five loaves and two fish," they protested.
When the disciples looked out at the multitude and at their resources, the disciples saw only scarcity — what they lacked — and they responded with the only rational solution they could conceive. Too often we see the world in this way, through a lens of scarcity, a lens that focuses only on the fear that we might not have enough or we might fear that what is rightfully ours will be taken from us. This can be our food, our security, our possessions, our comfort, our complacency, our critical distance from so many hungry people.
My friends, my dear chefs, our own St. Francis Caracciolo calls you and inspires you today to a deeper encounter with his Master, Jesus Christ, the bread of life. The true and Master Chef, Jesus, multiplies bread and produces food that can satisfy the hunger of the crowd. Your profession, your vocation, the art of cooking, is something special….you feed, not those who are full, but the hungry. When your food is eaten, and appreciated, it is the delight of those who prepare and cook the food. Yes, and it is certain that the truest delight of Jesus is to make bread for the hungry.
St. Francis Caracciolo, during his lifetime on earth, experienced a great hunger for God, and he was continually nourished in prayer, at the table of the Lord, and in service to the poor and needy. Who else knows what real hunger is than the one who experiences hunger?. Your beautiful and noble vocation, my dear chefs, is not only to satisfy the pallet. Your vocation, as chefs, is to nourish the body so that we may glorify God. I invite you and challenge you today that you may continue to feed many hungry people, and feed them with love, sacrifice and self-giving like our Lord Jesus Christ. May Our Patron, Saint Francis Caracciolo, be your example and model as we strive to walk in the footsteps of Christ.!
Fr. Ted Kalaw, Superior General