Let's pray!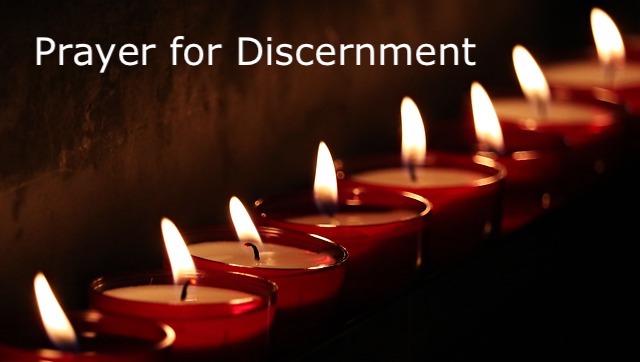 PRAYER FOR DISCERNMENT AND DIRECTION FOR OUR ORDER
O God, our Loving Father, you created us in your image and likeness and placed us on earth in order to know you, to serve and love you in all things and in all of our brothers and sisters. You love us with an everlasting love and sent your only begotten Son Jesus Christ to redeem us from the darkness and slavery of sin so asto bring about a reign of justice, peace, solidarity and harmony among the nations.
Lord Jesus Christ, Son of the Living God, you have accompanied two of your disciples on the road to Emmaus, reminding them of all that had to happen to fulfill the Words of the Scriptures so that wayward humankind may experience the saving mercy and love of God, in particular you revealed yourself in the Breaking of the Bread, the Lamb of God, who alone takes away the sins of the world.
Our Holy Founders have centered their whole life on you, our Eucharistic Lord and King. Sustain us in all our endeavors during these times when we gather to revisit our past so as to better understand our present and entrust our future into your loving providence.
Challenge us always to be selfless in our community life and in our dealings with one another as we place you at the center of our very lives.
O Holy Spirit, Wisdom of God, accompany us always and enkindle in us the fire that was in the hearts of our Holy Founders so that like the disciples at Emmaus, we may never lose the zeal to go out to the ends of the earth to bring the love of the Eucharistic Lord Jesus to all peoples, especially the poor, the lost, the destitute, the sick, the orphans, the hungry, the thirsty, the homeless and all the marginalized.
Holy Spirit, teach us to wash the feet of all of our brothers and sisters in need.
Amen.
Glory to the Father, and to the Son, and to the Holy Spirit.
As it was in the beginning, is now and will be forever. Amen.
Mary, Mother of the Eucharistic Lord Jesus, pray for us!
St. Joseph, pray for us!
St. Michael the Archangel, defend us always against the evil one!
St. Francis Caracciolo, pray for us!