All things are made new!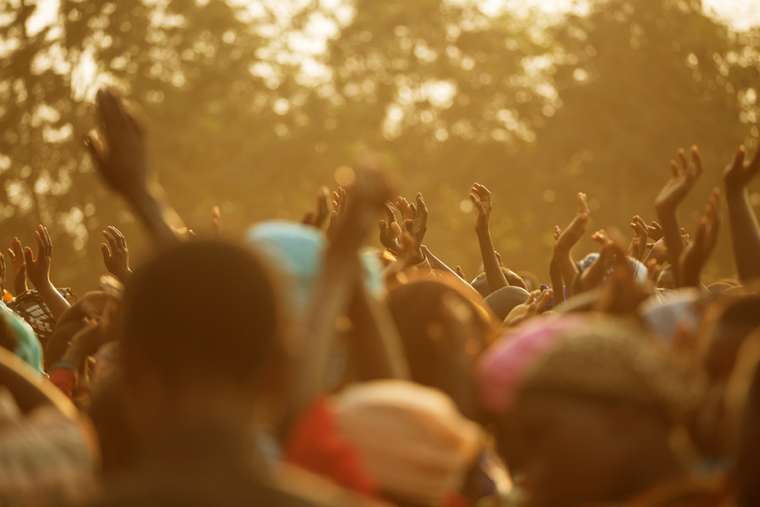 Admin
Dear Brothers, I am privileged to write to you from our missions in the Democratic Republic of the Congo. I, along with Fathers Raffaele Mandolesi, Nobert Marayo, and Jun Abog left Italy on February 18th and will remain here until March 18th.

One great insight that I received during this visit has to do with Presence. In fact, presence became a powerful word to me. Our presence here at our missions in Africa speaks volumes of words. We are truly present among the peripheries of the world. Our brothers working here allow the Gospel to come to life so as to serve the people in the best way possible. The Gospel is truly the source of joy and the source of encouragement. So many people here at our mission have embraced the Gospel as the source of their life and sustenance for living. In my capacity as Father General, I came so as to inspire them, but the faithfulness and goodness of the people became an inspiration to me. Let us pray that our Good Lord may continue to bestow upon our brother religious the courage and strength to continue this work. Let us always include them in our prayers.

Our presence to each other creates a different spirit of community. Being present to one another as brothers implies that we are together as one. Being present to one another indicates our firm resolve to build our community together. We are then called to live our charism as we share together our joys and sorrows. Presence in this way becomes a gift where "All things are made new".

During this season of Lent, I feel that it is opportune for us to reflect upon the gift of humility. We should be encouraged to live out daily this beautiful virtue. As Clerics Regular Minor, our fourth vow is rooted in humility. Humility can portray a "sneaky" attitude. Once you claim you have it it, it escapes from the window of our life and is replaced right away with the sin of pride. One can never claim they have this attitude of humility. However, being and living in the state of grace allows you to be present to yourself and others. In this way you accept yourself and others. At times, it may occur that we are bitter due to the attitude and actions of others. During this season of Lent, let us ponder on our disposition with regards to humility. Are we bitter by the actions and attitudes of others, or are we open to the workings of the Spirit?Let us surrender to the Lord all of we are and ask Him to change the things we cannot change on our own. I recommend during our compline that we use the litany of humility written by Cardinal Rafael Merry del Val (1865-1930), Secretary of State for Pope Saint Pius X along with the examinations of conscience.
O Jesus! meek and humble of heart, Hear me.

From the desire of being esteemed,
Deliver me, Jesus.

From the desire of being loved...
From the desire of being extolled ...
From the desire of being honored ...
From the desire of being praised ...
From the desire of being preferred to others...
From the desire of being consulted ...
From the desire of being approved ...
From the fear of being humiliated ...
From the fear of being despised...
From the fear of suffering rebukes ...
From the fear of being calumniated ...
From the fear of being forgotten ...
From the fear of being ridiculed ...
From the fear of being wronged ...
From the fear of being suspected ...

That others may be loved more than I,
Jesus, grant me the grace to desire it.

That others may be esteemed more than I ...
That, in the opinion of the world,
others may increase and I may decrease ...
That others may be chosen and I set aside ...
That others may be praised and I unnoticed ...
That others may be preferred to me in everything...
That others may become holier than I, provided that I may become as holy as I should…
Fr Ted CRM
Best wishes for those who are celebrating their birthdays:

Fra. thierry kasereka Mayimoto 6

P. Binil Attapatu 7

P. Noly Berjuega. 17

P. Dismas Bahati 27

For those who are celebrating their Ordination anniversary:

P. Ermete Aceto. 18

P. Emmanurl Byeragi 19

P. Faustin. Kambale 22

p. norbert Marayo

P. Jean marie Kalere

P. Giuseppe La Rosa 25

P. Mario Salon

P. Giuseppe lucareli

My prayers for our brothers who are celebrating their solemn profession:

P. Mario Aceto

P. Baiju Kunnakkattu

We pray for the soul of our brothers departed:

P. Agustine vadakkedam

P. Giovanie Lucarini

P. Florindo Munachesi